In an effort to begin decorating my room after painting it months ago I've been on the search for cheap decor to brighten up the cream. I've seen these banners all over pinterest and figured it would be pretty easy to make my own.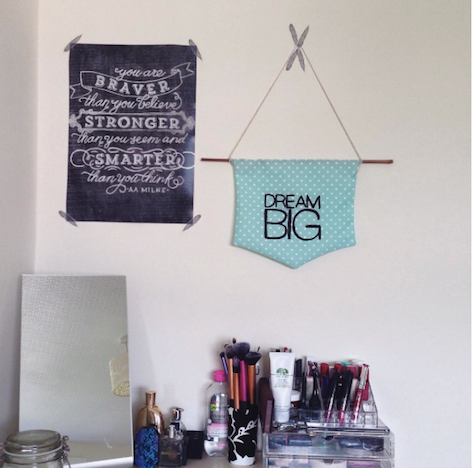 I used Dana's tutorial on
The Wonder Forest
and I'm so immensely pleased with it. I think I'm going to make another one for my room at uni.
Have you got a wall hanging banner? What quotes would you put on yours?