I turned 20 on Tuesday - yes I can't quite believe it myself! Having just returned from America I thought my birthday would be a bit of a let down but I ended up having a lovely day with my parents - sadly my brother is on holiday at the moment.
Here's a few photos from my day (my camera had died from such heavy usage on my holiday so these are just some iPhone snaps). We picked up my cake - which just made me miss my holiday more and also made me want to go on a diet! We then hopped on a train to Birmingham for tea and a giant scone at
Boston Tea Party
before meeting my dad. We bought tickets to see A Man From U.N.C.L.E at the
Electric Cinema
. I've been wanting to try this cinema for ages and although we didn't end up getting the sofa seats because it seemed a bit overpriced compared to standard I still managed to wangle a cocktail. I would really recommend the film, I didn't quite know what to expect as I hadn't seen a trailer or any reviews but I really enjoyed it. Our stomachs were grumbling after so pizza was needed at Zizzi's before home for cake.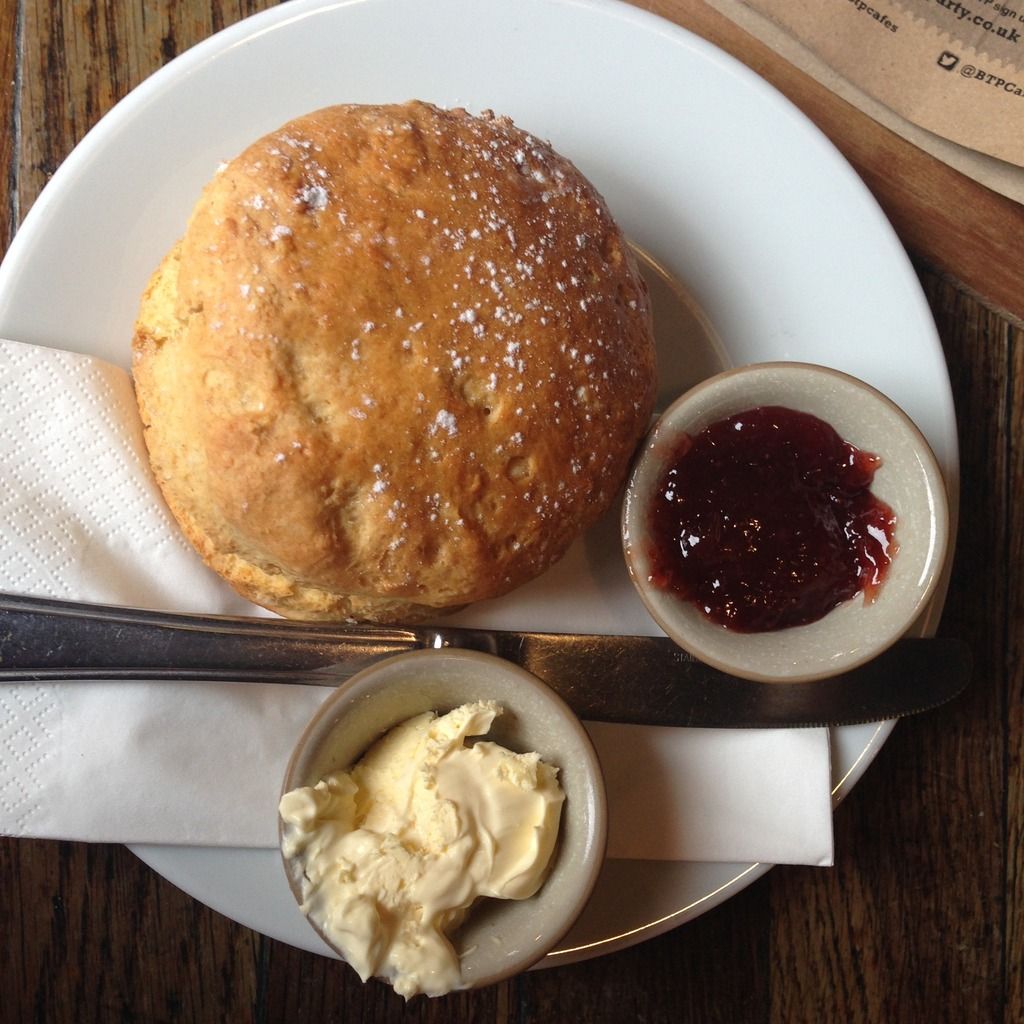 here
.