I am a nostalgic old bean if you hadn't noticed so when Wren got in contact asking me to take part in their #WrenFamilyFavourites campaign I was completely on board. I've been baking for as long as I can remember and I know my mum and my granny were a massive influence. Wren asked me to share one of my favourite family recipes so here it is. This recipe for Welsh cakes is from my Welsh Granny's cookbook, unfortunately she's no longer with us but I distinctly remember always having these when we went to visit my grandparents and they bought back found memories whilst making them. I'm a quarter Welsh so I hope she's proud of how these have turned out and happy that her recipe is being shared around!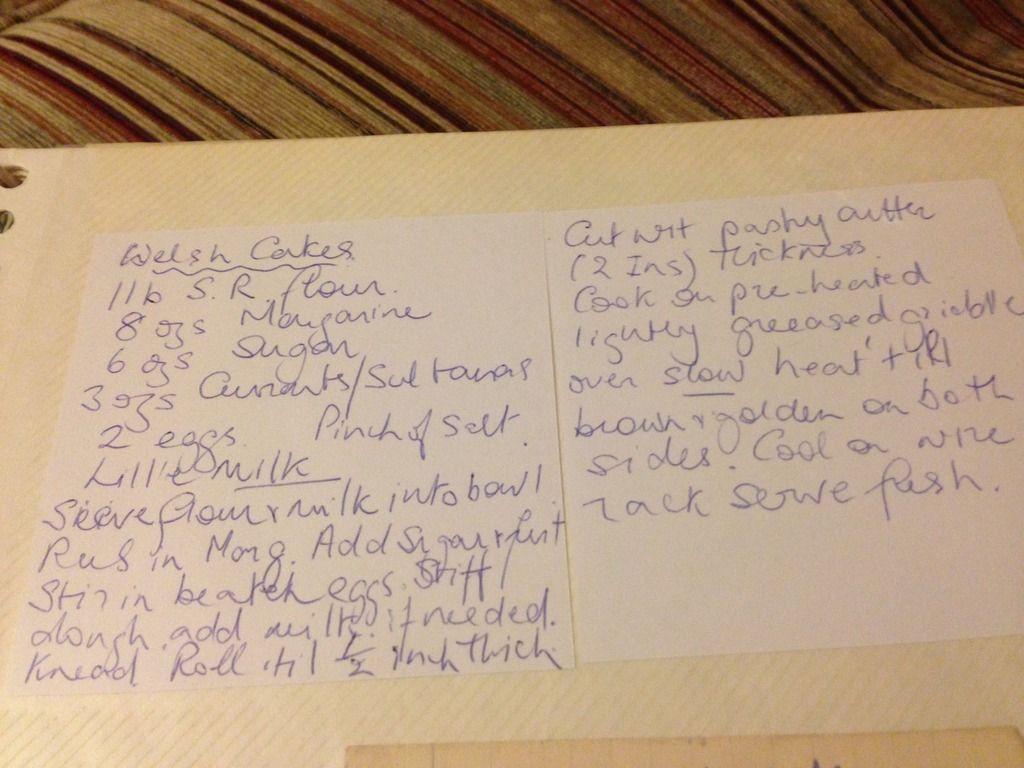 Ingredients:
1 lb (450 grams) self raising flour
8 oz (225 grams) margarine
6 oz (170 grams) sugar
3 oz (85 grams) currants/raisins
2 eggs
Pinch of salt
Little milk
Recipe:
Sieve flour into bowl and rub in margarine.
Add sugar, salt and fruit and mix.
Stir in beaten eggs.
Add milk or flour if needed.
Knead and roll to 1/2 inch thickness
Cut with pastry cutter (2 inches thickness)
Cook on pre-heated lightly greased griddle pan over slow heat until golden and brown on both sides (approximately 3 minutes per side).
Cool on wire rack.
Serve fresh.
here
! A quick note, Wren will soon be launching a competition on Instagram, if you share your own recipes using the hashtag #WrenFamilyFavourites you could be in with a chance of winning an AEG appliance for yourself!