I'm by no way a beauty blogger but I do really really like lipstick. If I'm wearing one it tends to be pretty bold, for some reason I can't be bothered with anything else. I'm either wearing a dark lip or nothing at all. Winter is the perfect time to crack out the dark lip. Here's a few of my favourites...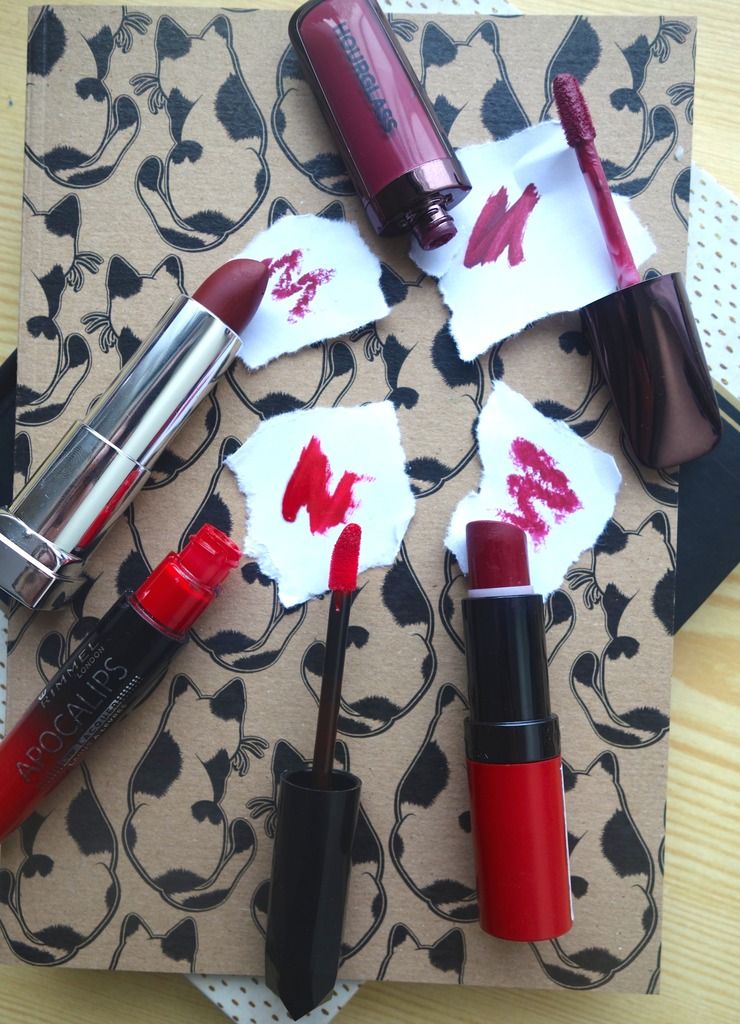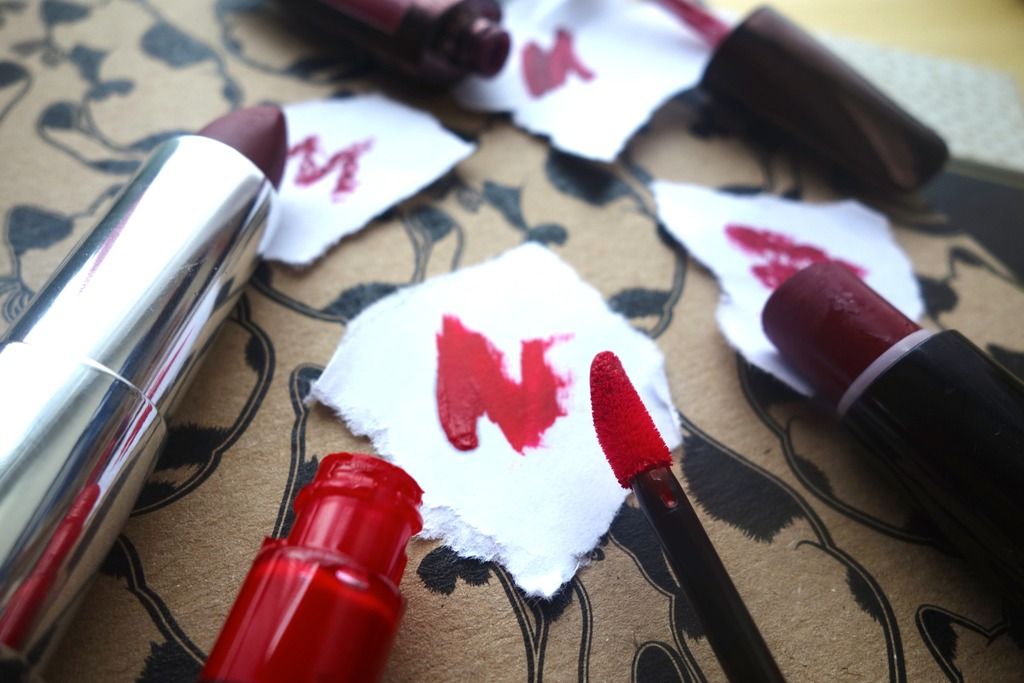 Rimmel London Kate Moss Matte Lipstick in 107
I'm pretty sure this is loved by every single blogger and it's my most used. I nearly cried when I thought I'd lost it, which reminds me I really ought to pick up a back up... A lovely matte burgundy shade that doesn't feel at all drying on the lips. I'm pretty sure this is one of those colours that suits everyone.
Hourglass Opaque Rouge Liquid Lipstick in Empress
I picked this up in the summer in Canada - obviously the perfect time to pick up a deep dark lipstick. I was in Sephora surrounded by so much makeup, I didn't know where to start. I spotted these and I'm pretty sure I'd seen them on
Anna's
blog a while ago so I decided to grab one. I picked Empress because it was different to everything else I owned - a deep purple. These take a bit of time applying to the lips to get the right coverage but looks lovely when on. Getting it in Canada also meant it was a lot cheaper than it would have been to buy it here and I also managed to get my birthday treat from Sephora, two mini Nars lip pencils!
Maybelline Color Sensational Matte Lipstick in Divine Wine
This is relatively new purchase, I've seen it pop up on a few blogs lately and it was sold out every time I went into Boots. That had the effect of making me want it more so when I finally saw one (that hadn't been turned into a tester) I picked it up. This is possibly slightly too similar to the Rimmel 107 so you probably don't need both but I still love it.
Rimmel London Apocalips Lip Lacquer in Big Bang
Not exactly a lipstick but then not a lipgloss either IMO. This is the only true bright red I have. I love the staying power of these and the opaqueness of the colour. I really fancy a bright red lipstick though so does anyone have any recommendations?
Next on my list is Charlotte Tilbury Matte Revolution in Glastonberry... pretty please Santa?
What are your favourite winter lipsticks?